! doctype html public "-//w3c//dtd html 4.01 transitional//en""http://www.w3.org/TR/html4/loose.dtd">
CAMP LOT A NOISE TROPICALS

"Big enough to serve your Orchid Supply needs, small enough for personal service"
Neem Oil Ready-To-Use Insecticide, Miticide, & Fungicide, 32 oz (quart)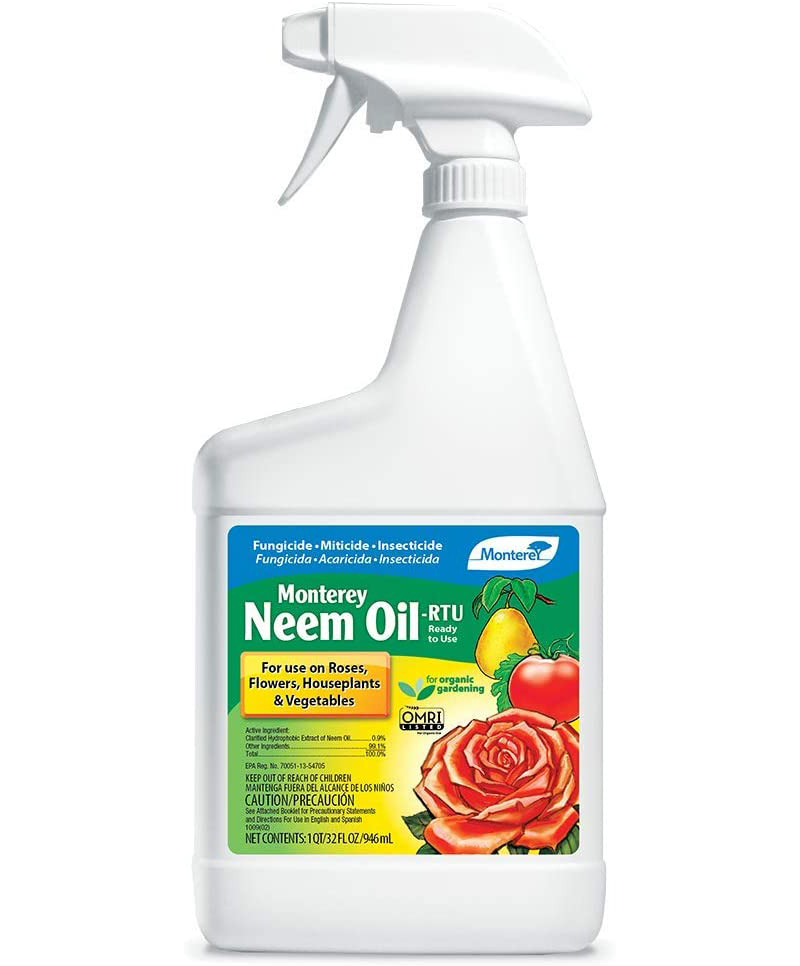 This product is Organic non toxic Ready To use (RTU) formulation for organic gardening. Has both fungicidal and insecticidal properties to control Black Spot, Powdery Mildew, Spider Mites, Aphids, Whitefly and more. Use on roses, houseplants, ornamental trees and shrubs, fruit & nuts. Can be also used as a Leaf Shine or Leaf Wash. About this item:

KILLS SEVERAL FUNGAL DISEASES - This product fungus and insect killer controls Black Spot, Powdery Mildew, Rust, Needle Rust, and other fungal diseases.
CONTROLS MANY INSECTS & MITES - The insect treatment spray also controls Spider Mites, Aphids, Whiteflies, and other insect pests, by suffocation. not poisioning.
VARIETY OF USES - This pest control can be used on Roses, Houseplants, Ornamental Trees and Shrubs, Fruit & Nut Trees and Vegetables. It can also be used in and around the house.
READY TO USE - This product is conveniently ready to use when it arrives. The spray nozzle makes it easy to use.
ORGANIC GARDENING - Neem Oil is the active ingredient in this spray. Approved for organic gardening, this product is safe for use around people and pets.
Neem Oil Ready-To-Use Insecticide, Miticide, & Fungicide, 32 oz (quart)
$19.85
RECOMMENDED ORCHID READING
Vandas, by Dr Martin R Motes
Vandas and Ascocendas, by David L. Grove
Home Orchid Growing, 5th Ed by Rebecca Northen
The Illustrated Encyclopedia of Orchids, by Alec Pridgeon
The Manual of Cultivated Orchid Species, by Bechtel, et al
Encyclopedia of Cultivated Orchids, by Alex D. Hawkes
All About Orchids, by Charles Marden Fitch
Growing Orchids, American Orchid Society 1993
Growing Orchids Book Three, by J. N. Rentoul
All About Orchids, by Charles Marden Fitch
Encyclopedia of Cultivated Orchids, by Alex D. Hawkes
Home Orchid Growing, by Rebecca Northen
Orchid Care, by Walter Richter
Illustrated Encyclopedia of Orchid Species, by Alec Pridgeon
---
CLAN Tropicals (Maintained by Orchids ' R ' Us, Inc.)