CAMP LOT A NOISE TROPICALS
"Big enough to serve your Orchid needs, small enough for personal service"

ORCHID CULTURAL COMPENDIUM
ORCHID PHOTO GALLERY
Complete Guide to Orchids
by Ortho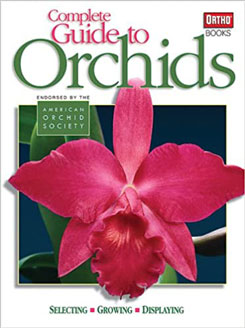 OUT of PRINT.
Printed in 2005, At the time it was a complete, easy to read, and understand, up-to-date resource on most easily grown orchid species, hybrids, and cultivars.
The excellent information in this book is timeless, and still relevant and valuable to both novice and experienced orchid lovers. The step-by-step instructions
on how to select, pot, stake, and care for your orchids, ensured healthy orchids by discussing controlling light, temperature, humidity, pests, and diseases.




Complete Guide to Orchids $10.00


Go to:
---
CLAN Tropicals. All Rights Reserved.